We enable our customers to build better circuits,
faster.
quality
Only the best materials from the best manufacturers.
An unmatched arsenal of products and services.
Setting the standard
We play a vital role in the design and manufacture of future circuits.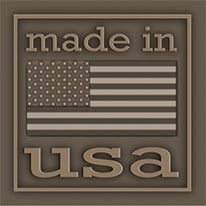 For decades, Insulectro has set the pace for the continually evolving high tech electronics business. We learned to stock critical PCB materials close to clients.
PumaFast™ Nationwide Availability
With 11 stocking locations nationwide, we learned to stock critical PCB materials close to clients in order to offer the industry's fastest delivery.
thought leadership
OEM FORUM Virtual Power Chats™
Virtual power chats with industry guests and Insulectro experts.
Finding PCB Materials That Like It Hot
Insulectro's Ron Murdock and Chris Hunrath are joined by Isola IS550H experts Steven Sekanina and Michael Gay.
Watch video
Unwrinkling Foil Profiles
Doom Your Board with Wrong Foil
Join host Ron Murdock with Insulectro Copper Foil Product Manager Mark Satchwell and Tech VP Chris Hunrath CID+.
Watch video
View all
Industry leadership
Insulectro by the numbers
17
Average Years of Experience Per Manager
"…Insulectro… has done the best merge on PCB Manufacturing and Printed Electronics Manufacturing. They're a staple in the printed electronics world."
Tom Bianchi
Vice President & Managing Partner