We enable our customers to build better circuits,
faster.
quality
Only the best materials from the best manufacturers.
An unmatched arsenal of products and services.
Setting the standard
We play a vital role in the design and manufacture of future circuits.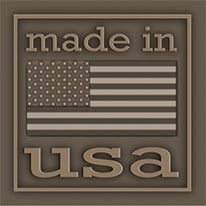 For decades, Insulectro has set the pace for the continually evolving high tech electronics business. We learned to stock critical PCB materials close to clients.
PumaFast™ Nationwide Availability
With 11 stocking locations nationwide, we learned to stock critical PCB materials close to clients in order to offer the industry's fastest delivery.
Industry leadership
Insulectro by the numbers
17
Average Years of Experience Per Manager
Weekly insights about PCB design and manufacturing.
No Air, No Where!

Why is Pacothane® PACOFLEX™ 10000 the Industry Standard for Flexible Coverlay Applications? We PAC all of these benefits into one product. The incredible PACOFLEX™ 10000. . .


ELIMINATES all Entrapped Air between the Cover-Layer and the Circuit Image on the Base Laminate!

DELIVERS discreet hydraulic force to drive the Coverlay for discrete side-wall conformance with the Circuit Image on the Base Laminate.

LOCKS-IN around the Flexible components to minimize distortion effects caused by Heat and Pressure.

CONFORMS closely to the part surface without excessive flow-out around features.

EQUALIZES Z-axis pressure when used PACOPADS® Pressure Diffuser Pads.
Put the pedal to the METAL.

For next-gen Ultra High Density Interconnect manufacturing. DuPont's metallization supports fabricators jumping into the unknown.
DESMEARING: BT or other build up films  require special treatment, DuPont's Circuposit products are formulated specifically for adhesion. 

METALLIZATION: Circuposit™ electroless metallization is formulated to work with either MSAP or SAP build up methodology. Millions of square feet processed yearly and reliably.

ELECTROLYTIC PLATING: Conquer the mix of Vias, Copper Pillaring, Redistribution Layer plating (RDL with Copper Gleam™ plating solutions.

Imaging: Riston®, DuPont's dry film solutions for down to 5µ lines, are mSAP films imaged with PCB equipment.

Interconection: DuPont's entire portfolio of next generation UHDI products are profiled, under one supplier roof, to make it easier to bring your capabilities to the next level.  
"…Insulectro… has done the best merge on PCB Manufacturing and Printed Electronics Manufacturing. They're a staple in the printed electronics world."
Tom Bianchi
Vice President & Managing Partner