We enable our customers to build better circuits,
faster.
Setting the standard
We play a vital role in the design and manufacture of future circuits.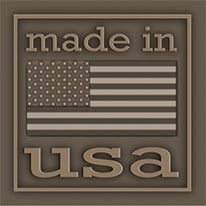 For decades, Insulectro has set the pace for the continually evolving high tech electronics business. We learned to stock critical PCB materials close to clients.
quality
Only the best materials from the best manufacturers.
An unmatched arsenal of products and services.
PumaFast™ Nationwide Availability
With 11 stocking locations nationwide, we learned to stock critical PCB materials close to clients in order to offer the industry's fastest delivery.
Industry leadership
Insulectro by the numbers
17
Average Years of Experience Per Manager
Weekly insights about PCB design and manufacturing.
DuPont™ has been making connections in electronics manufacturing for decades that go beyond just chemistry.
Technology Roadmap that evolves with the needs and demands of our customers and OEMs.

Conductive Holes: Electroless copper and Direct Plate technologies for advanced substrates and subassemblies.

Electrolytic and Electroless metallization solutions for horizontal and vertical applications that balance throughput and PTH requirements.

Via filling technologies to meet a variety of applications with the growing demand for Microvia Reliability (MVR).

Training programs and educational seminars to connect these technologies with our fabricators and OEMs.
Get ready to make the switch. Coming Sept. 5th. Welcoming EMC & Arlon laminates to our Line Card. Imagine how this could transform your business.
Drop-in exchanges for Isola, Panasonic, Nelco, & Rogers Laminates & Prepregs.

Superior electrical performance.

Readily available A-DAY, September 5.

Trust us for correct material selection.

Supported by experts from Insulectro, EMC, & Arlon.
"…Insulectro… has done the best merge on PCB Manufacturing and Printed Electronics Manufacturing. They're a staple in the printed electronics world."
Tom Bianchi
Vice President & Managing Partner