We enable our customers to build better circuits,
faster.
quality
Only the best materials from the best manufacturers.
An unmatched arsenal of products and services.
Setting the standard
We play a vital role in the design and manufacture of future circuits.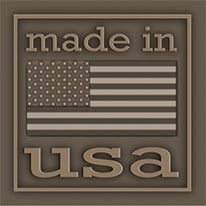 For decades, Insulectro has set the pace for the continually evolving high tech electronics business. We learned to stock critical PCB materials close to clients.
PumaFast™ Nationwide Availability
With 11 stocking locations nationwide, we learned to stock critical PCB materials close to clients in order to offer the industry's fastest delivery.
Industry leadership
Insulectro by the numbers
17
Average Years of Experience Per Manager
Weekly insights about PCB design and manufacturing.
Achieve an optimal balance between cost and performance when selecting Isola materials for RF / microwave and millimeter wave applications:

TerraGreen® (RF/MW)
Astra® MT77
I-Tera® MT40 (RF/MW)
IS680 AG
IS680
Key factors: precise control of dielectric thickness, dielectric constant & dissipation factor, lowest tolerance within a batch as well as batch-to-batch.

If factors are changed, variations will be seen in circuit performance, such as impedance control, amplitude & phase stability.

As frequencies increase, very stable dielectric materials achieve optimal signal performance.

Copper foils such as VLP-2 help improve overall performance & ease of PCB manufacturing.

Extensive Inventory position at Insulectro Fabrication Centers.
Advanced substrates.

INSULECTRO PRINTED ELECTRONICS

Insulectro Clarity™ POLYCARBONATES are available in diverse combinations of textures with good mar resistance.



Ideal as a print media for both indoor and outdoor signage.

Used as a graphic substrate on faceplates for dishwashers, microwaves, washing machines and other appliances.

Thermoformable substrate for complex signs and faceplates.

In-mold functional printing for touch panel active printed electronics.

Inkjet-receptive for a wide variety of latex, solvent and UV-curable printers.
"…Insulectro… has done the best merge on PCB Manufacturing and Printed Electronics Manufacturing. They're a staple in the printed electronics world."
Tom Bianchi
Vice President & Managing Partner